Dance Beginnings (Ages 3 & 4) Fridays PM
Dance Beginnings (Ages 3 & 4)
Sessions:
17
Dates:
1/27/2023 to 5/26/2023
Grades:
Pre-school
Location: Instructor:
Meeting Times
Friday 12:30 PM - 1:15 PM
---
Description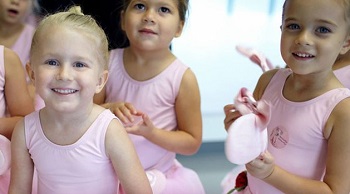 A class especially for preschoolers to learn about dance and the joy of movement through body awareness and creativity.
Additional Notes
This class performs at the Junior Concert.
Fees
Tuition $420.00
Junior Concert Costume Fee $50.00
Total: $470.00
Online registration has closed. Please call the office 203-655-8683 to join this class.