Dance Fall 2023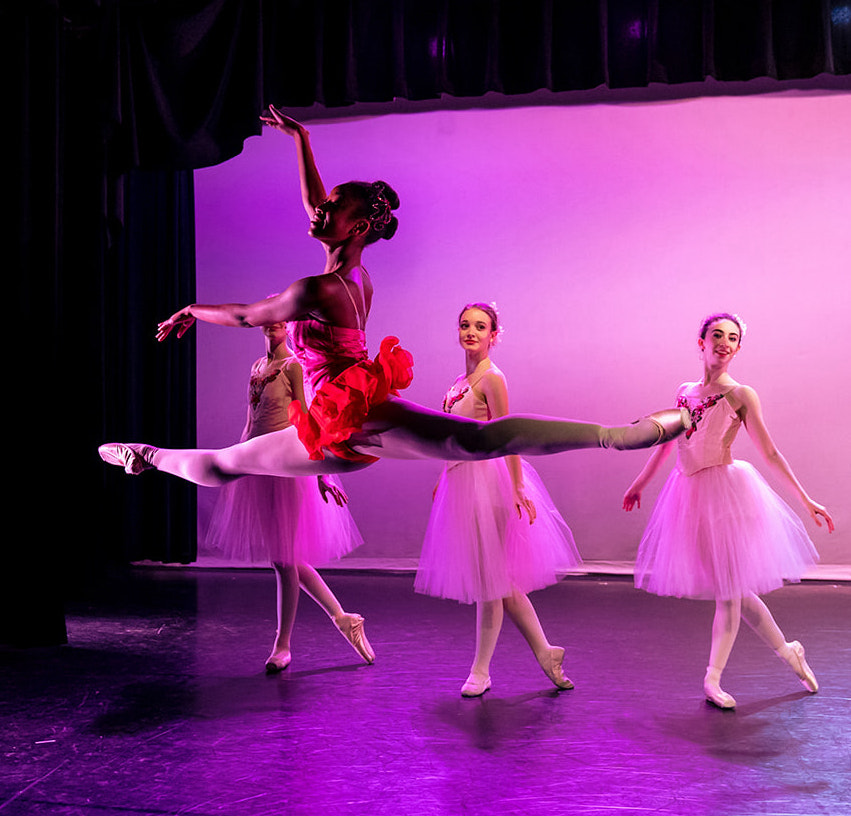 The Darien Arts Center Dance Program offers a wide variety of classes for all ages and skill levels. Students train in one of the finest dance spaces in Fairfield County and have the unique opportunity to participate in multiple performances throughout the year.
We also have a Darien Arts Center Company and Company Apprentice and Trainee programs for those who want to focus on a pre-professional ballet and contemporary path. The Company and Apprentices perform four times a year in The Nutcracker, a student-produced performance - So We Think We Can Dance, the Mixed Rep Spring Program where they explore neoclassical and contemporary styles and the End-of-Year Peformance, which is school-wide and a masterful display of the plethora of styles DAC students are capable of.
See the full FALL DANCE SCHEDULE HERE.
See the full CALENDAR OF EVENTS 2023-24 HERE.
No Dance Classes will take place on the following dates:
Tuesday, November 21 - Saturday, November 26
Tuesday, December 19 - Monday, January 1
Full Year Tuition
September 5th – June 1st
1 Class $860
2 Classes $1,680
3 Classes $2,470
4 Classes $3,200
5 Classes $3,870
6 Classes $4,330
Unlimited Classes (7 or more) $4,740
***Please note: Partnering classes, specifically, will be discounted a maximum of $430.
Fall Tuition
September 5th – January 20th
1 Class $430
2 Classes $840
3 Classes $1,235
4 Classes $1,600
5 Classes $1,935
6 Classes $2,165
Unlimited Classes (7 or more) $2,370
---