‹ Back to Events
The Samples Concert Fundraiser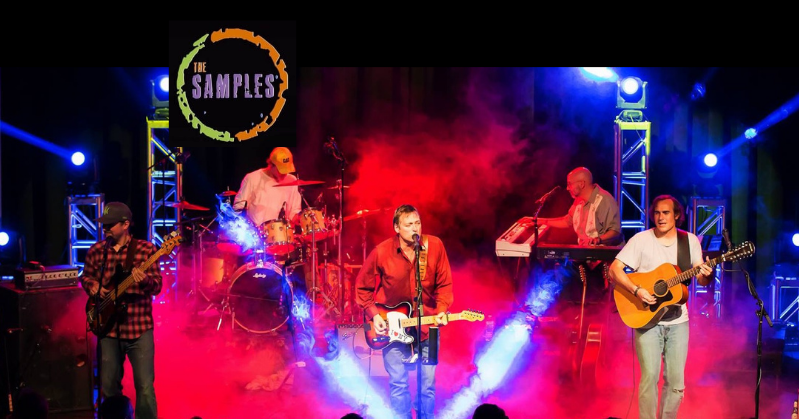 At the Wall Street Theatre
71 Wall Street
Norwalk, CT
The Samples, led by Norwalk's own Sean Kelly, are bringing their blend of reggae-influenced rock to the historic Wall Street Theater on March 25th to benefit the Darien Arts Center. Local favorite and Darien native, Waller, opens the show at 8 p.m.
The Samples, a band formed in Colorado in 1987, has shared the stage with big names such as The Allman Brothers Band, Blues Traveler, and Phish in the early to mid 90s. On their own tours, many rising bands opened up for them including The Dave Matthews Band, Hootie & the Blowfish, and Lisa Loeb. Their music has been described as a cross between The Police and the Grateful Dead and their success has included television performances on The Tonight Show and House of Blues. In addition to the release of several albums, Kelly's songs have been featured in Perks of Being a Wallflower, and more recently in television's Younger and in ads for MSNBC's midterm election coverage.
Waller, a popular group of kindred souls is led by James "Waller" Crafford, who was born and raised in Darien and is an alum of Darien High School's class of 2016. In addition to being a finalist in the DAC's Darien's Got Talent, Crawford, a multi-talented singer/songwriter, plays several instruments and writes, composes, and produces his own music. The band Waller facilitates a vibe where love is palpable and fun is guaranteed. Its sound is characterized by raw expressive vocals and vintage guitar tones. This well-loved group is high on life and knows how to rock and roll, leaving audiences with nothing to do but smile.
Click here for General Admission Tickets ($35-$85)
VIP tickets are sold out, thank you for your support!
Covid Restrictions will apply, Click here for Wall Street Theater Covid Protocols
Tickets from the March 2020 or November 2021 shows will be honored for this performance. Please contact Wall Street Theater Box Office for any questions or information regarding ticket pick up.
Ticket Refund Policy
All sales are final. There are no refunds or exchanges.
We do not cancel performances, except in an extreme weather emergency. If we do so, we will issue refunds or exchange your tickets for another performance. We do not issue refunds for unused tickets if we have not cancelled a performance.
Friday 3/25

Time: 8:00 pm doors open 7:00pm