‹ Back to Events
So We Think We Can Dance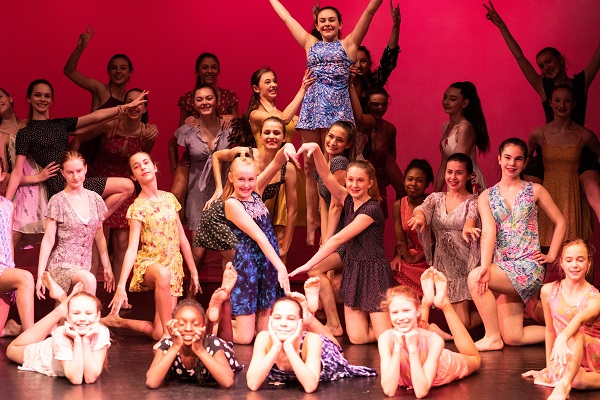 Totally produced by DAC dance students, ages 10 to 18, So We Think We Can Dance returns to the DAC Weatherstone Studio with performances on Saturday, March 5th at 7 p.m. and Sunday, March 6 at 2 p.m. Eight DAC student choreographers with 25 dancers, manage all stages of creation and execution, and choreograph and perform approximately 14 dances that encompass many different styles of dance.
The DAC dance program is proud to provide this one of kind opportunity to produce a show from start to finish. So We Think We Can Dance was the brainchild of past DAC students, some who have moved on to pursue careers in dance. They envisioned using the skills they had developed from years of dancing at the DAC, to express their individuality in their very own dances, while having a chance to shine. It has proven to be a great success, beyond selling out audiences.
DAC dance students, Sophia Condon, Samantha Gombos, Sarah Jackson and Mackenzie Maier are producing the 2022 show.
Tickets for So We Think We Can Dance 2022 are $15 and the show runs for approximately 2 hours.
85 seat max.
Ticket Refund Policy
All sales are final. There are no refunds or exchanges.
We do not cancel performances, except in an extreme weather emergency. If we do so, we will issue refunds or exchange your tickets for another performance. We do not issue refunds for unused tickets if we have not cancelled a performance.
Saturday 3/5

Time: 7:00 pm

Number of tickets available: 25

Sunday 3/6

Time: 2:00 pm

Number of tickets available: 30