‹ Back to Events
THE NUTCRACKER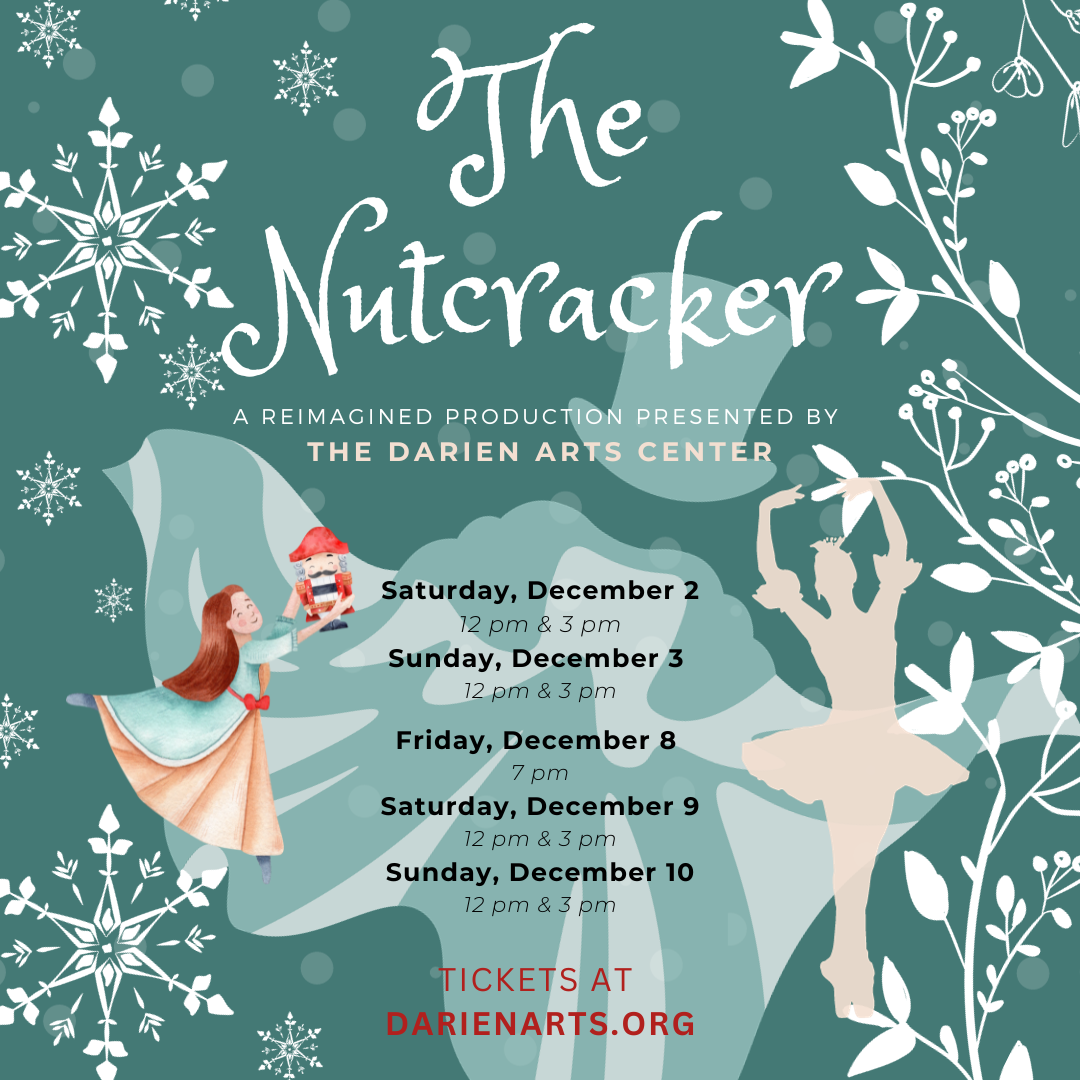 Join Darien Arts Center for a reimagined version of a holiday classic.
Performed by DAC company members and dance students along with principal guest artist Alejandro Ulloa of East Coast Contemporary Ballet and set to the Tchaikovsky score, this holiday classic has been rewritten, re-choreographed, and re-costumed by DAC Director of Dance Claire Mazza.
Purchase tickets early, as shows sell out quickly for this popular annual tradition.
There will be the opportunity for audience members to meet the principal artists and purchase a pair of their signed pointe shoes following the show.
Running time is approximately 1.5 hrs.
Saturday 12/2

Time: 12 pm

Number of tickets available: SOLD OUT

Time: 3 pm

Number of tickets available: SOLD OUT

Sunday 12/3

Time: 12 pm

Number of tickets available: SOLD OUT

Time: 3 pm

Number of tickets available: SOLD OUT

Friday 12/8

Time: 7 pm

Number of tickets available: SOLD OUT

Saturday 12/9

Time: 12 pm

Number of tickets available: SOLD OUT

Time: 3 pm

Number of tickets available: SOLD OUT

Sunday 12/10

Time: 12 pm

Number of tickets available: SOLD OUT

Time: 3 pm

Number of tickets available: SOLD OUT