‹ Back to Events
Pointe Shoe Sewing Class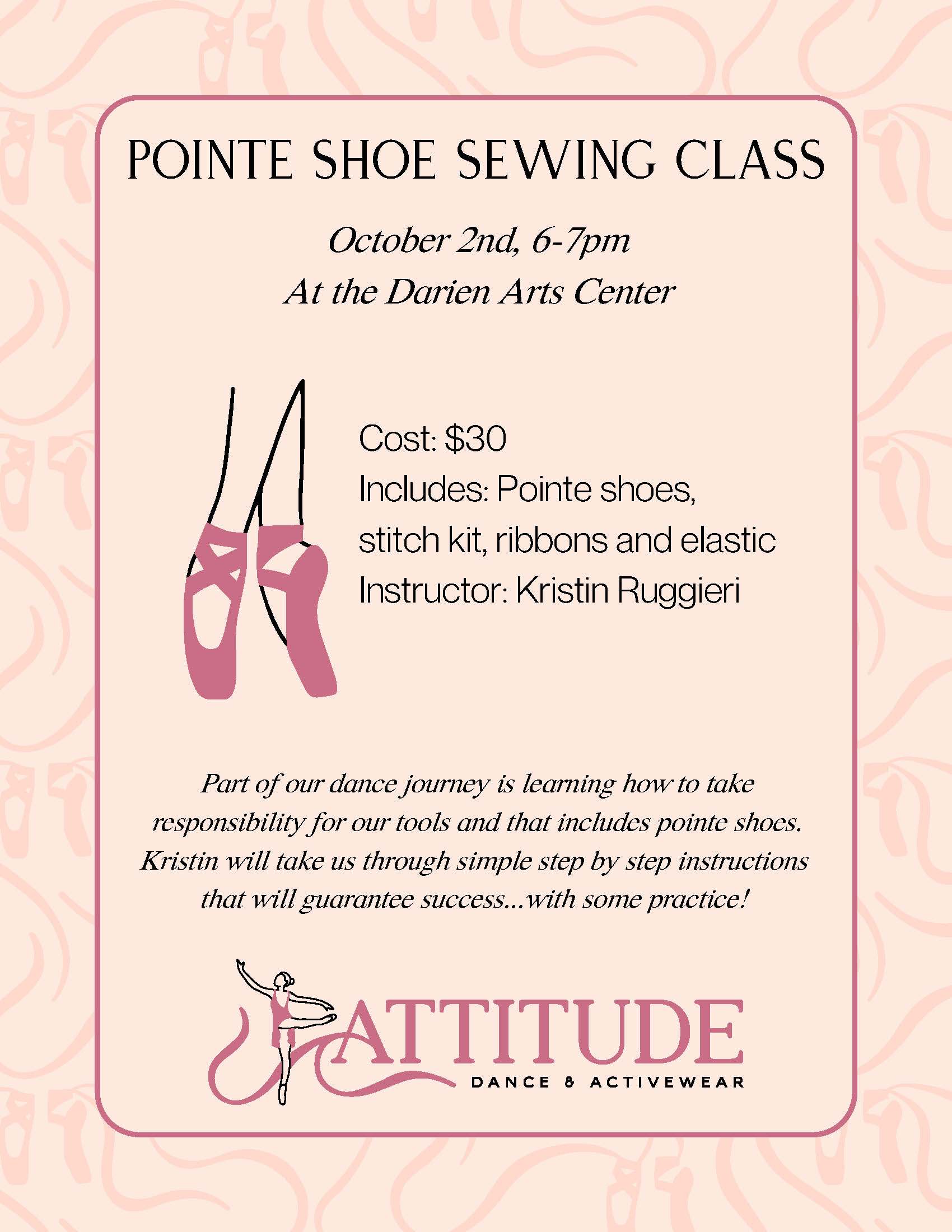 Join Kristen Ruggieri of Attitude Dance & Activewear in Norwalk for a one-night-only event at the Darien Arts Center.
Kristen will guide students through the process of sewing their own pointe shoes and give dancers professional tips. This class includes pointe shoes, a sewing kit, ribbons and elastics.
Part of our dance journey is learning how to take responsibility for our tools and that includes pointe shoes.
Kristin will take us through simple step by step instructions that will guarantee success... with some practice!
Monday 10/2

Time: 6:00 pm - 7:00 pm

Number of tickets available: 13