‹ Back to Events
'Sounds from Latino America' by INTEMPO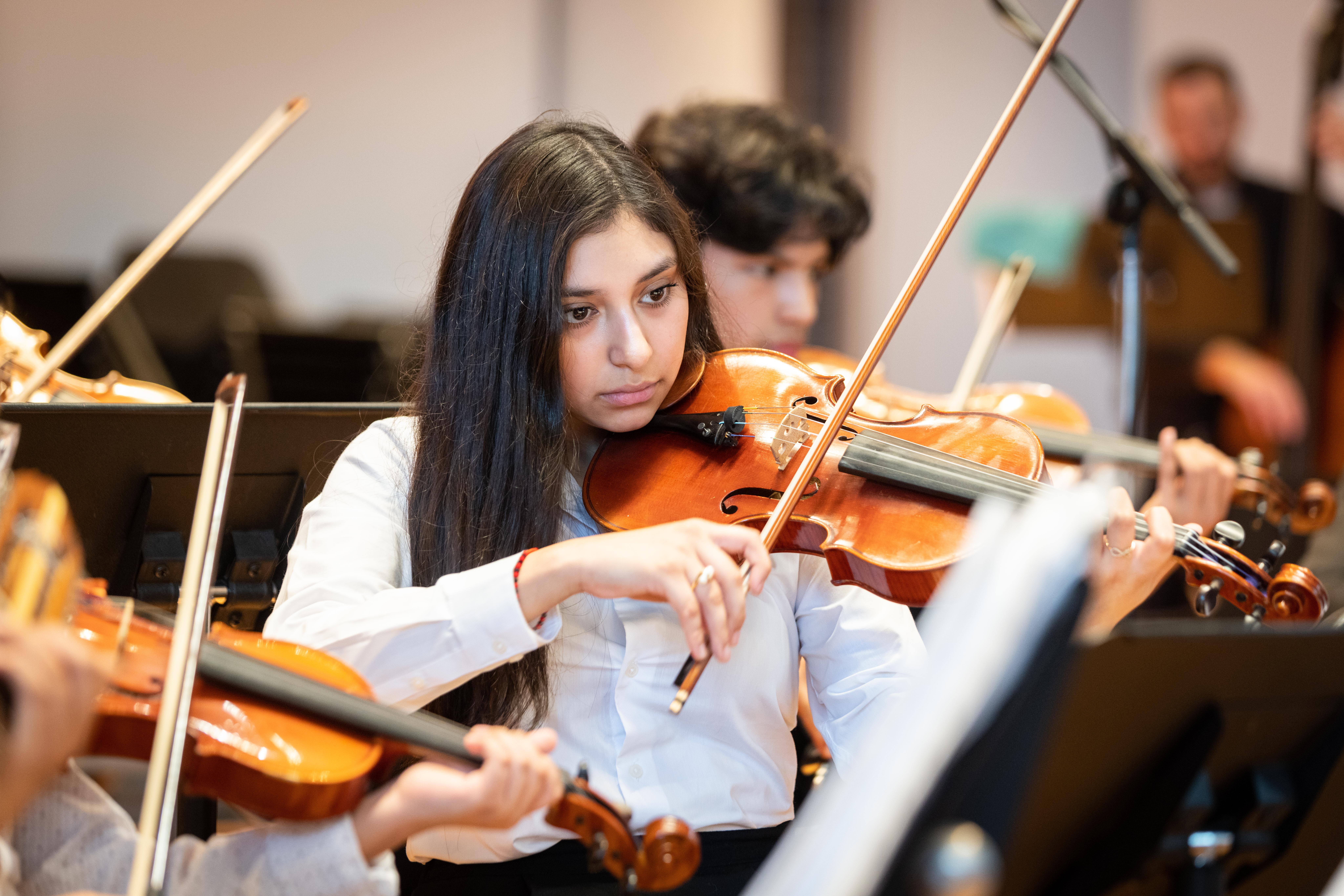 This inaugural concert features a variety of musical traditions from Latin America and high-level artistry, including INTEMPO teaching artists and advanced students. The concert is free, and all are welcome, but reservations are encouraged.
INTEMPO, a Stamford, CT-based youth-development organization, provides high-quality classical and intercultural music education to children predominantly from immigrant backgrounds and from communities underrepresented in the arts. Donations to INTEMPO are welcome and tax exempt under the 501c3 nonprofit status at intempo.org.
Lead INTEMPO teaching artist Geo Suquillo and bass instructor Deiker Torrealba perform in the concert as well as student performers who were finalists in the 2018 Darien's Got Talent produced by the Darien Arts Center.
Suquillo, a charango and guitar Instructor, was born and raised in "El Valle de los Chillos" on the outskirts of Quito, Ecuador. From the age of 12 studying Andean flutes (zampoñas and quenas) he later studied the techniques of charango and flamenco guitar from experts in each tradition. He went on to win multiple competitions, perform with high-profile professional bands and produce concerts and other large-scale events. Upon moving to New York City, in 2007 he began working with the Music Under New York (MUNY) program as a solo guitarist. In 2010, he founded the band Inti and the Moon, with violinist Concetta Abbate and fellow guitarist Muammer Aryar. Geo has performed in international festivals and academic workshops, including the global Sharq Taronalari Festival in Samarkand, Uzbekistan, as well as at Carnegie Hall, the Metropolitan Museum of Art, the United Nations, the National Museum of the American Indian, The Shrine, Washington Heights Dominican Festival and Citi Summer Streets festival.
Deiker Torrealba, a Venezuelan multi-instrumentalist and educator, began studying the Venezuelan cuatro and performing as a soloist in choirs at a very young age. He studied double bass, guitar, and voice at the Carabobo Conservatory of Music and received his Bachelor of Music Education from the University of Carabobo. He has dedicated approximately 20 years to teaching music with El Sistema orchestras in Venezuela and the Bogotá Philharmonic in Colombia.
"We are looking forward to bringing a unique repertoire from our artist's lives experiences in Peru, Ecuador, Guatemala, Dominican Republic and other countries" said INTEMPO Founder, Angelica Durrell, who will narrate and perform during the concert in Darien.
Sunday 9/17

Time: 3:00pm

Number of tickets available: 53