Ballet 1A Saturdays
9 Seats Available
Ballet 1A
Sessions:
17
Dates:
1/28/2023 to 6/3/2023
Grades:
Kindergarten, 1
Location:
Meeting Times
Saturday 10:00 AM - 10:45 AM
---
Description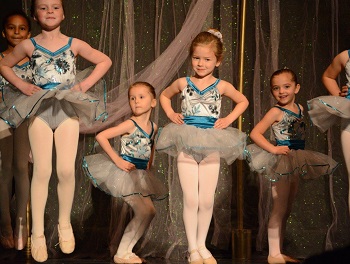 Beginning level class for students who have already had introductory ballet classes. Warm-ups at the barre teach primary elements of classical ballet: posture, positions of feet, arms, head, qualities of movement, center floor and elementary combinations across the floor.
Additional Notes
This class performs in the Senior Concert.
Fees
Tuition $420.00
Concert Costume Fee $55.00
Total: $475.00